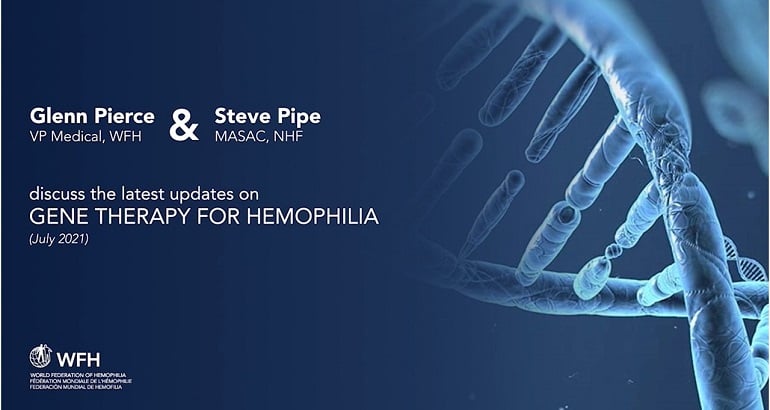 The WFH does not engage in the practice of medicine and under no circumstances recommends particular treatment for specific individuals. For diagnosis or consultation on a specific medical problem, the WFH recommends that you contact your physician or local treatment centre. Before administering any products, the WFH urges patients to check dosages with a physician […]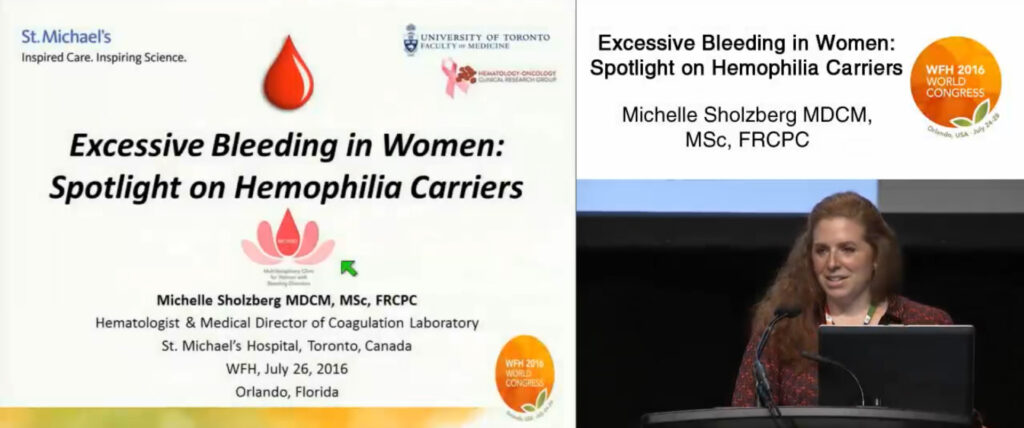 In the Tuesday morning multidisciplinary plenary, Michelle Sholzberg explains the particular issues of excessive bleeding in women.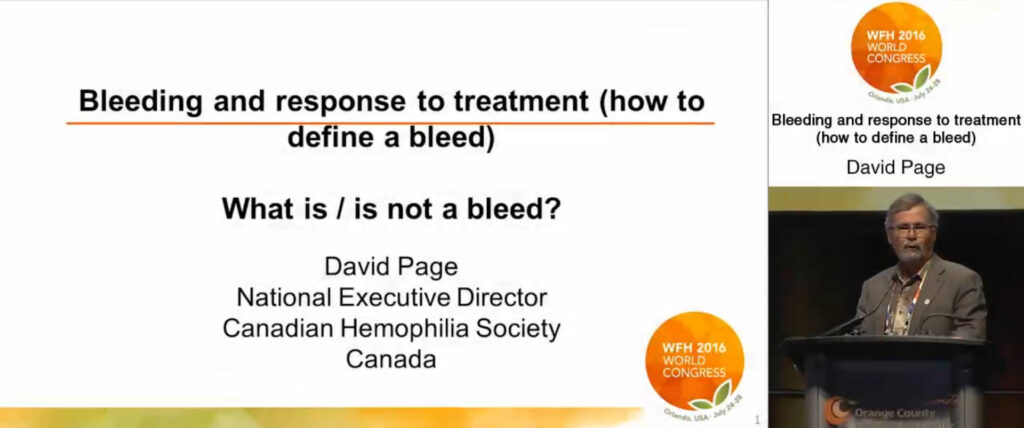 In the Thursday morning session on bleeding and response to treatment, David Page discusses how to define a bleed.