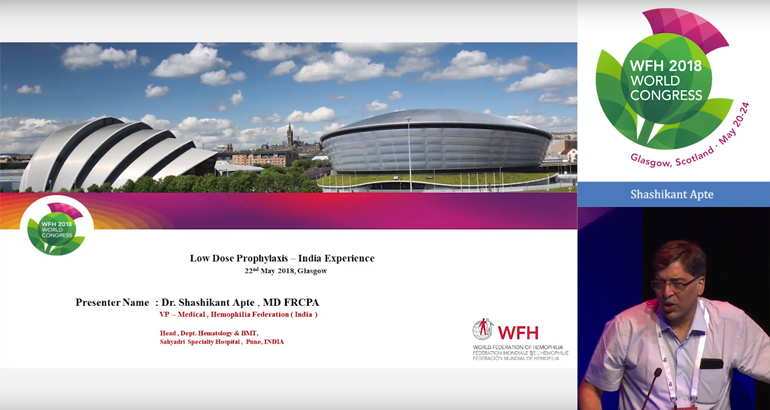 In the Tuesday afternoon session entitled Prophylaxis: Global Models of Low-Dose Prophylaxis, Shashikant Apte presents the results of the implementation of tertiary prophylaxis programs in India, focusing on reduction of annual bleed rate (ABR) in hemophilia A and B.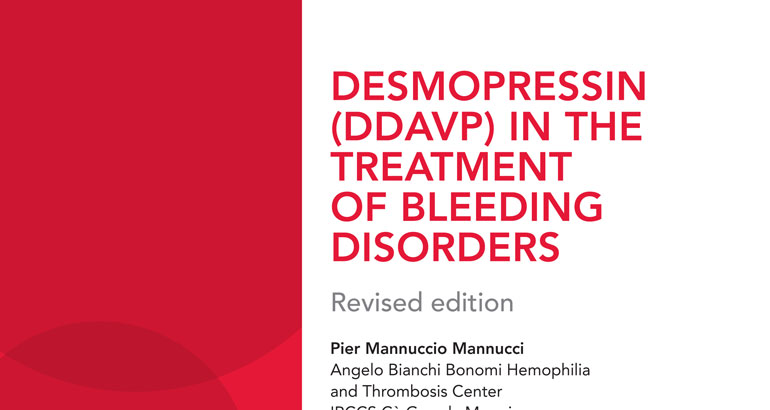 This report reviews the spectrum of indications of desmopressin in the treatment of bleeding disorders.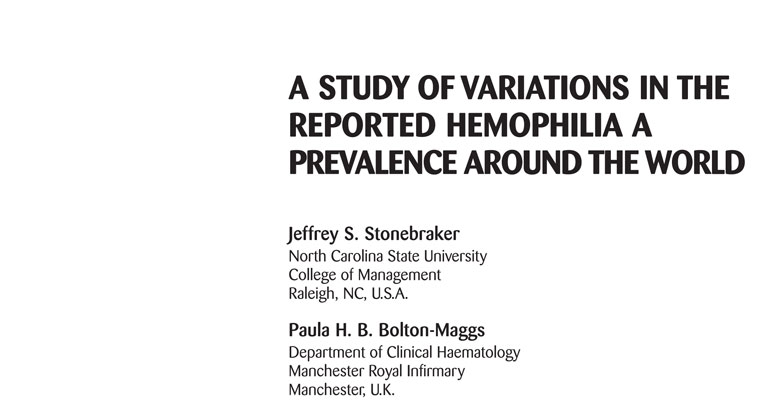 An analysis of the global prevalence of hemophilia A, based in large part on the WFH's Global Survey Data. Prevalence data are extremely valuable information for the planning efforts of national healthcare agencies in setting priorities and allocating resources for the treatment of hemophilia B.