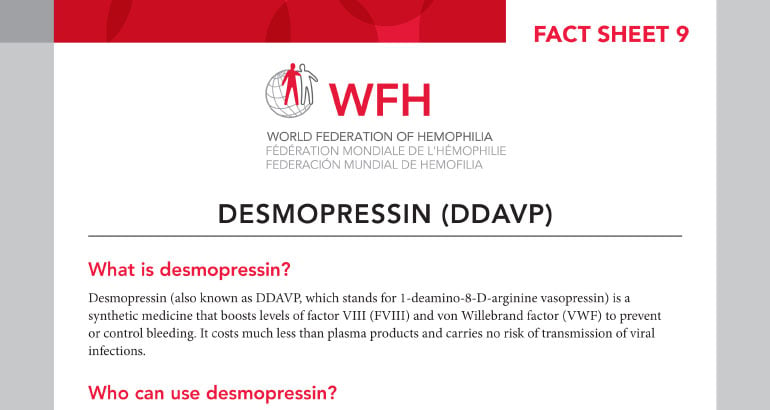 This resource has also been translated into the following languages, with permission from the WFH, by NMOs: Polish Desmopressin (DDAVP) may be the treatment of choice for patients with mild or moderate hemophilia A and type 1 von Willebrand disease (VWD). This Fact Sheet presents essential information about this synthetic medicine which costs much less than […]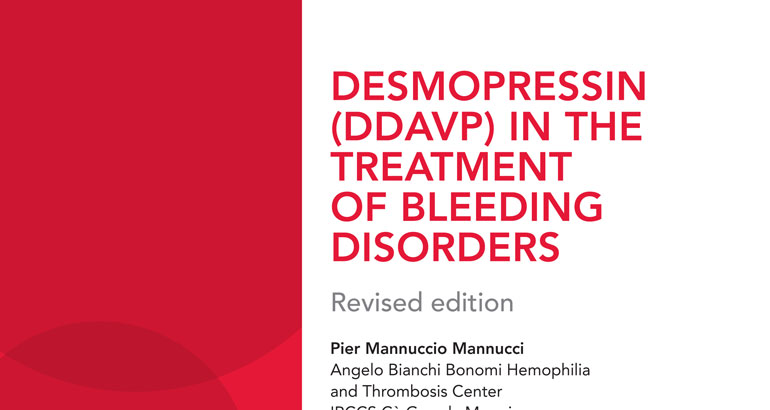 This report reviews the spectrum of indications of desmopressin in the treatment of bleeding disorders.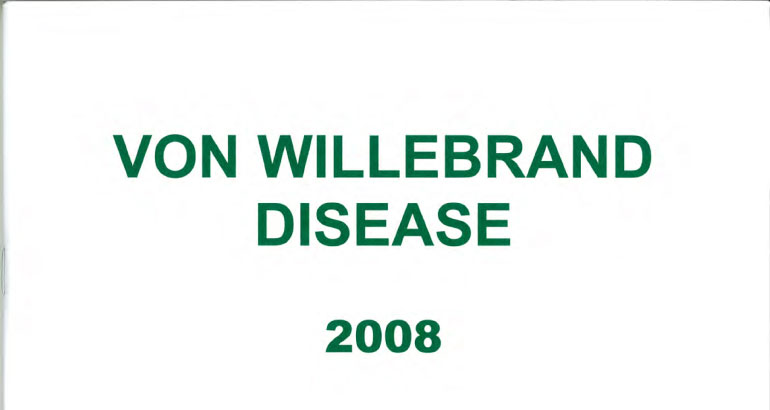 This review presents an overview of the prevalence, history, different types, symptoms, diagnostic tests, and treatment and management of von Willebrand disease (VWD). It features an extensive annotated bibliography of related resources.