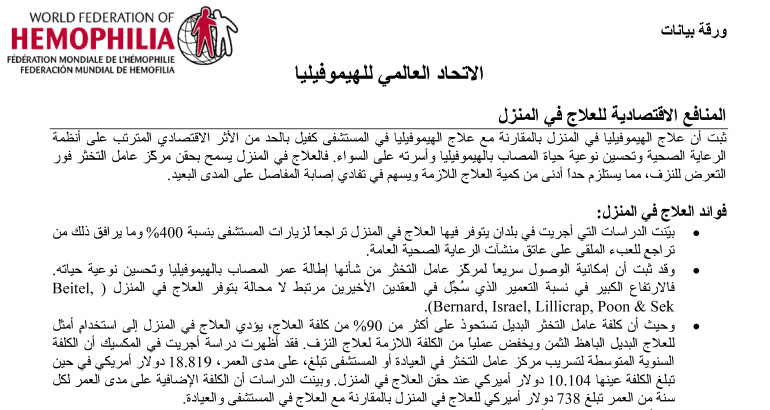 Also Available In: Japanese Access to home treatment reduces the economic impact on healthcare systems and improves the quality of life for both the person with hemophilia and his family.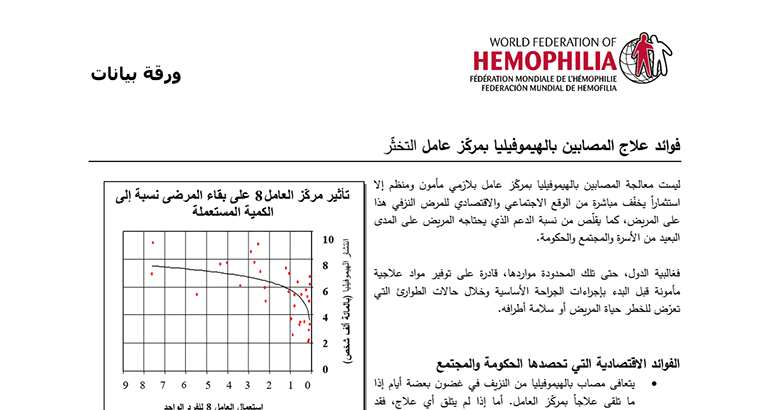 Also Available In: Japanese Treating people with hemophilia with safe, regulated plasma-derived factor concentrate directly reduces the social and economic impact of this bleeding disorder on the patient as well as the amount of long-term support required from family, community, and government.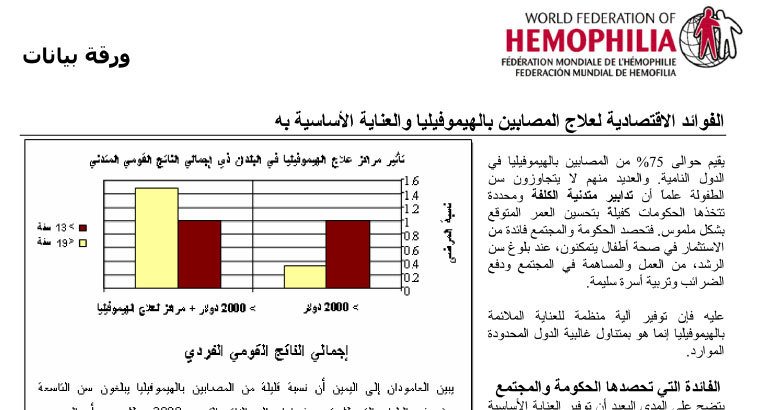 Also Available In: Japanese This fact sheet demonstrates the benefits of providing basic treatment and care to people with hemophilia. Adequate care includes access to a hemophilia treatment centre and to treatment products, and education for healthcare providers, patients, and families.