The standard of care for hemophilia is life-long prophylaxis with replacement clotting factor concentrates (CFCs) starting as early as the first year of life. Access to these products is restricted in many countries. In countries where access to factor concentrates is not an issue, the frequent infusions are a significant burden on people with hemophilia and on healthcare systems.
A key limitation of factor replacement products is the immediate rise in factor levels after an infusion followed by a drop to low levels before the next infusion (the saw-tooth response, see figure below). The lack of stable factor levels results in a decrease in ability to form clots and therefore to prevent and stop bleeds (hemostasis), which can lead to bleeds and joint damage between infusions.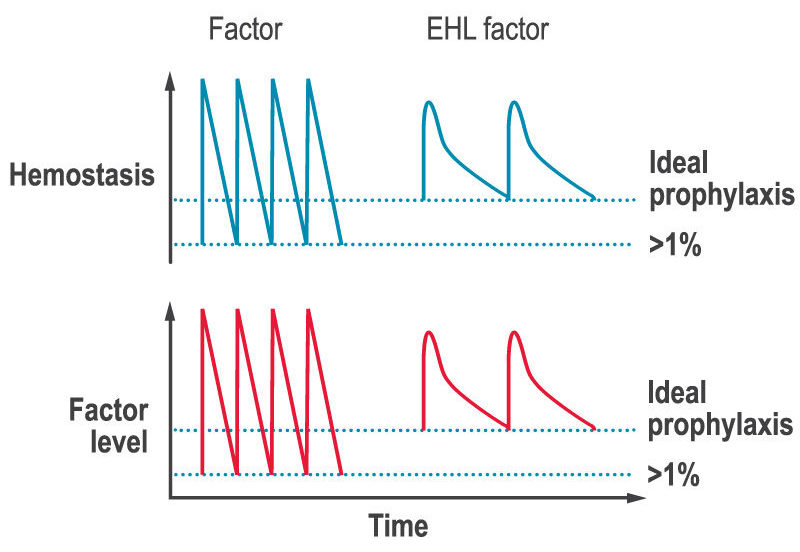 Replacement clotting factor concentrates (CFCs), including extended half-life (EHL) concentrates,
are effective at raising but not stabilizing factor levels and hemostatic ability.
Inhibitors are a serious potential complication of hemophilia caused by an immune response to CFCs that inhibit the effectiveness of replacement factor to treat and prevent bleeds. While some treatment options do exist for inhibitors, the challenges of managing hemophilia in the presence of inhibitors also contributed to the interest in developing novel therapies to treat bleeding disorders.
Updated November 2019